How Key Players in the Design World Are Reacting to Sherwin-williams' Choice of Cavern Clay as the Color of 2019
Each year, longtime American paint maker Sherwin-Williams releases a color of the year, a hue of choice that its designers anticipate will be big and make its way into homes in many ways in the coming year. Just in time for fall, Sherwin-Williams has selected the warm terracotta shade dubbed  for 2019, a nod to the American Southwest and channeling mid-century desert vibes that have resurged in popularity in the past year.
Director of color marketing at Sherwin-Williams Sue Wadden says the color embodies renewal and bohemian flair, and is an easy way to bring the outdoors in. Beaches, canyons, deserts and late-afternoon sun are all manifested through the Cavern Clay shade, which enables it to function as a neutral despite its rich terracotta color. From paint to furniture to décor, the ways to incorporate Cavern Clay into your home are endless and go beyond wall color.

​​​​​​​ writes that Cavern Clay pairs well with grey or deep brown if you are working with a neutral palette, as well as denim blue or a soft green if you are feeling more adventurous with your design choices. The magazine recommends channeling the outdoors and balancing the earthy shade with wood and leather accents, and planters with large leafy green plants in clean modern planters for a modern aesthetic.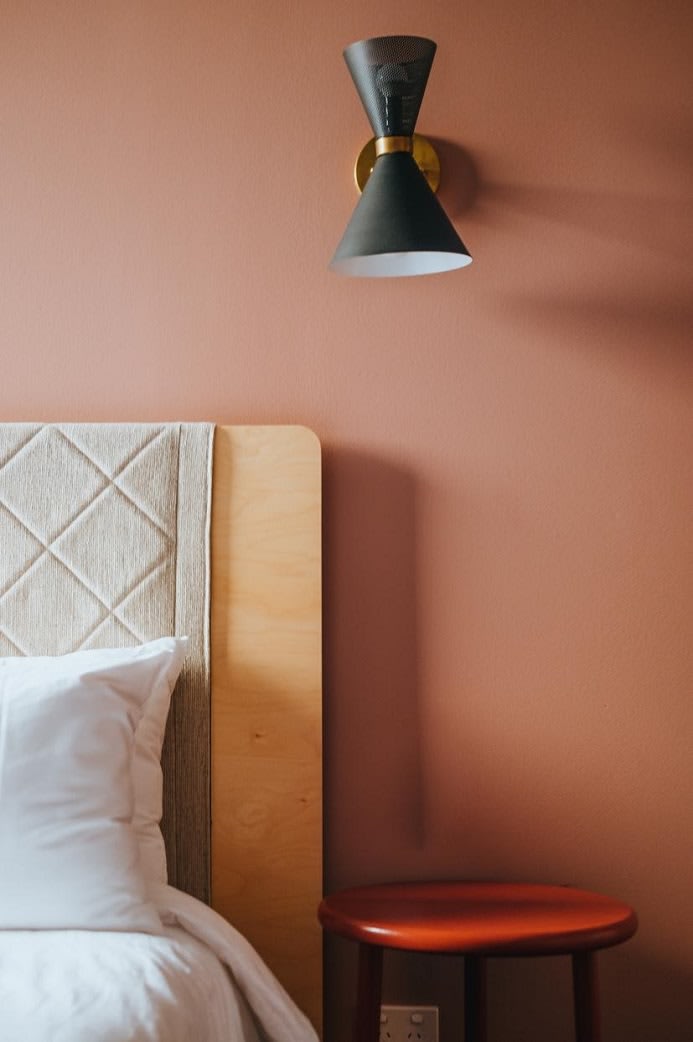 is also a huge fan of Sherwin-Williams' choice, having had incorporated the exact shade into this year's Southern Living Idea House home makeover in Austin, Texas. The magazine enlisted designer Meredith Ellis to develop the creative vision for the home, turning to Cavern Clay as the wall paint color for a cozy guest room, tying the space together with a pine and bamboo bed, a blue accent chair and natural fiber rug.

 explains that the choice of Cavern Clay came about as the Sherwin-Williams team of experts got together, analyzed runways and other industry trends, and came up with the muddy orange shade as the biggest up-and-comer in the design space for 2019. The home design magazine writes that the color inspires a sense of wanderlust that you can bring into your home no matter where you live, in a mid-century desert oasis or in the Midwest.

On balance, reactions were quite positive, with designers embracing the rich hue.

​​​​​​​