Although many schools, workplaces, entertainment venues, and fitness facilities remain closed, modern technology has eased some of the disconnect in the wake of today's "new normal." From learning a new language and practicing meditation to apps to stay active and play games with loved ones, we've narrowed down the best apps in entertainment, productivity, and wellness. Check out our list below for the most useful apps to download during quarantine!
Although many schools, workplaces, entertainment venues, and fitness facilities remain closed, modern technology has eased some of the disconnect in the wake of today's "new normal." From learning a new language and practicing meditation to apps to stay active and play games with loved ones, we've narrowed down the best apps in entertainment, productivity, and wellness. Check out our list below for the most useful apps to download during quarantine!
Headspace

Image courtesy of theverge.com
The events of this year have led to heightened levels of stress and anxiety. In difficult and uncertain times, being intentional in nurturing one's self-care and mental health is more important than ever. Living in quarantine and experiencing separation from loved ones, work, and daily routines and activities can quickly lead to feelings of isolation and despair.
Setting time aside each day to journal, exercise, meditate, and practice gratitude are some of the ways to lower stress and anxiety levels and boost motivation and hope. Downloading
Headspace
, a mindfulness app, is a simple yet effective way to integrate meditation and gratitude into your day.
Combining the ancient roots of meditation with developments in modern science, Headspace utilizes its extensive research to create guided meditations and other mindfulness practices. Separate studies on the impact on using Headspace have shown that only 10 days of using the app reduced stress levels by 14%. Additional studies have reflected increased levels of compassion, positivity, and well-being and decreased levels of aggression and irritability.
In addition to
meditation guides
, Headspace offers a variety of services aiming to boost health and well-being. The Headspace
sleep guide
includes sleep meditations, tips for good sleep hygiene, and nature and other soothing sounds to lull restless sleepers into a restful slumber. 
Headspace's "Weathering the Storm" program is designed to assist users with navigating the uncertainty, sadness, and stress associated with the current global pandemic, economic hardships, and related hardships.
The company is also providing a
free year of Headspace Plus
for anyone currently experiencing unemployment. Take this time to focus on your health and well-being with the help of Headspace.
Project Foodie: Guided Cooking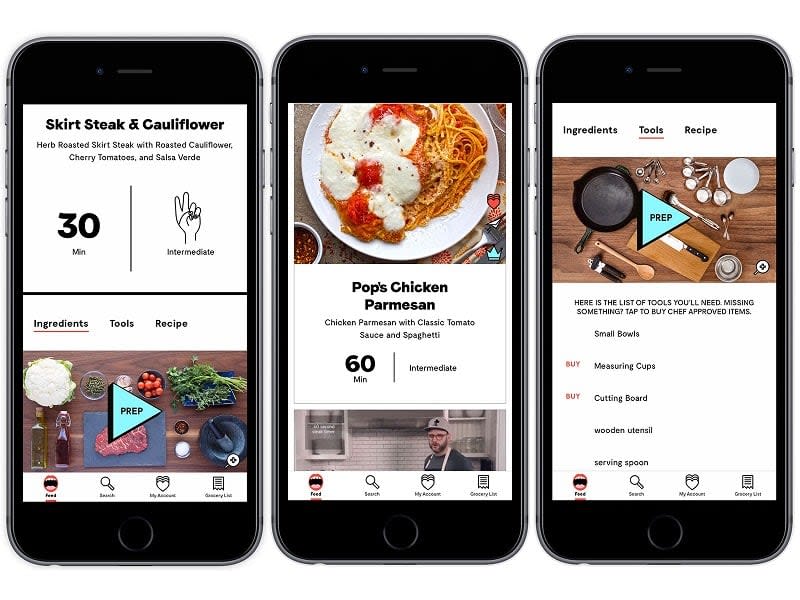 Image courtesy of Project Foodie
Project Foodie
was developed out of an idea to create "the cookbook of the future." The app's developers aim to combine the best elements of cooking shows, books, cooking classes, and how-to videos. Featuring a year's worth of recipes for restaurant-quality meals, the app includes easy and entertaining real-time videos for users to cook along to starring celebrity chef Daniel Holzman and produced by his Emmy-winning brother, Eli Holzman.
Project Foodie offers smart cooking timers, ingredient calculators for recipes, shareable grocery lists, cooking tips and tricks, and fun facts about every meal. Enhance your culinary skills and take advantage of your extra time at home by cooking up a masterpiece. 
Nextdoor
Nextdoor
connects neighbors who may have never met in an easy-to-use medium. The app allows neighbors to post with others in their neighborhood about upcoming events, traffic updates, lost pets, or requests and offers for essential help.
Stay up-to-date on your neighborhood happenings while connecting with those around you in a unique and convenient way. Now, more than ever, working together as a community is important in supporting a sense of camaraderie and well-being.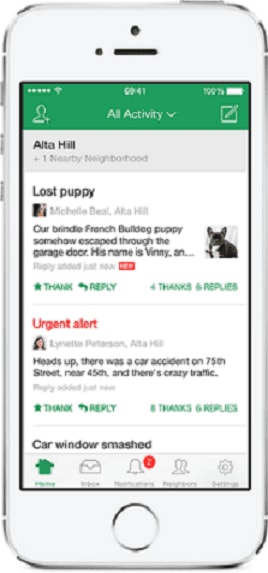 Image courtesy of Nextdoor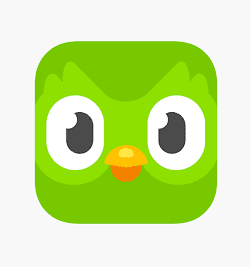 Image courtesy of apps.apple.com
Duolingo
For anyone who's ever yearned to learn another language or are looking to dust off their high school-level Spanish skills, Duolingo is the perfect app! Choose from over 35 languages— including French and German to Arabic, Vietnamese, and Navajo. Prevent your mind from growing stagnant from hours of binge-watching TV and take time to expand your knowledge while learning about another culture. 
Duolingo also offers the
Duolingo ABC
app for children. Did you know that children use a different part of their brains than adults to learn a language? Children tend to have an easier time learning a new language quickly. The app offers over 30 languages for children to learn in a fun and interesting format!
Todoist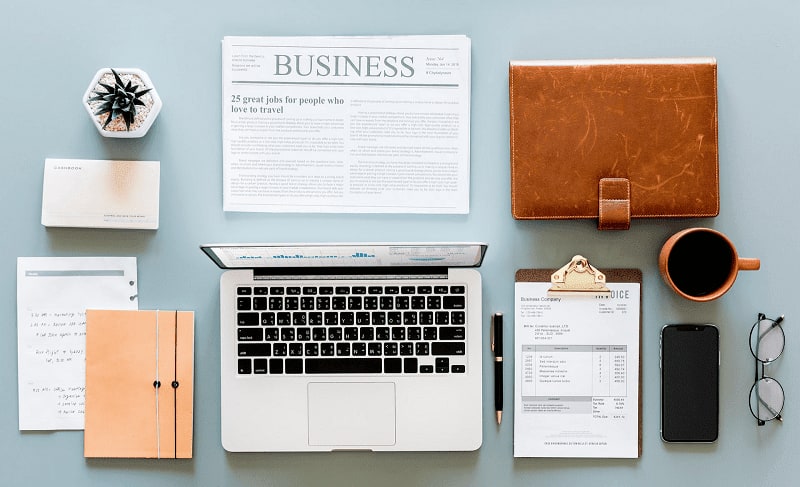 Image courtesy of blog.proofhub.com
If it's your first time working from home or you're struggling with staying organized and on task each day, Todoist can assist with focus and productivity.
Todoist
is the ultimate to-do list app that also offers time management features, such as monitoring deadlines and sending reminders.
Start each day with a calm and focused mindset with the help of Todoist. The app allows users to add and organize tasks in seconds, seamlessly incorporates recurring due dates into your schedule, and makes prioritizing work and personal tasks simple. 
Each task can be delegated and shared with other users on the app dubbed "collaborators." Share the grocery list with your spouse or a presentation with a coworker and ensure no task gets left behind!
Musee Du Louvre Official App
The closings of museums, theaters, and other cultural centers can leave those in quarantine craving art and entertainment. Paris' Musée du Louvre has created an
app
to bring their collection of priceless artwork and historical pieces to anyone around the world. Access the most famous artworks in the world all from your smartphone.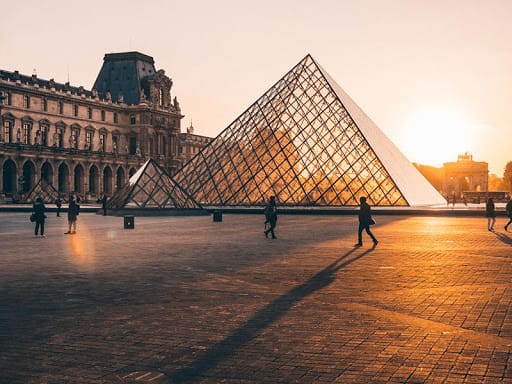 Image courtesy of pro.visitparisregion.com
Take a Parisian holiday (or plan future travel) from your living room. Watch interviews with artists of varying mediums, such as metalworkers, glassmakers, and a 10th-century potter. Watch tutorials on calligraphy or Islamic bookmaking. Go "Beyond the Glass" and learn the story behind your favorite artworks, such as the Mona Lisa and En Familie—among many more.
Experience the wonder of the Musée du Louvre without waiting in line!
Nike Training Club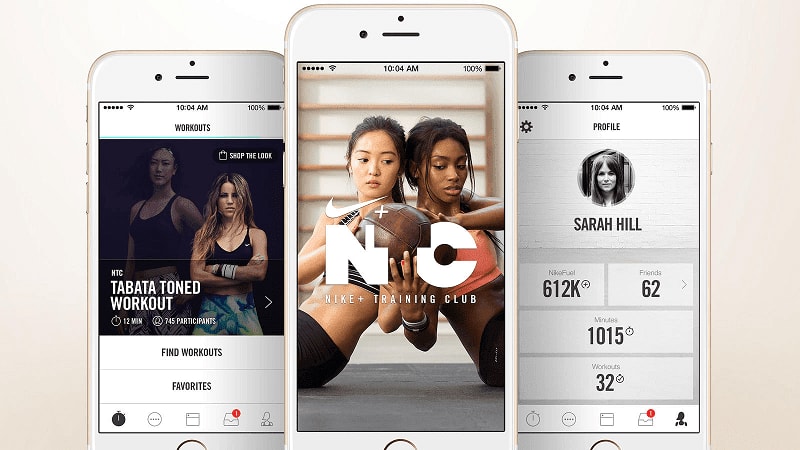 Image courtesy of Nike News
As the doors of many gyms and fitness facilities remain closed, several fitness and exercise apps have filled in the gaps to facilitate home workouts and encourage individuals to get motivated to get off the couch and stay active each day. The
Nike Training Club
app offers 185 free workouts tailored for any fitness level.
The Nike Training Club Premium program is currently free to all app users to access on-demand workout classes, programs, and tips from experts on nutrition, sleep, and other health-related topics.
Whether you're looking for an invigorating yoga class, a challenging strength session, or a quick cardio burst, the app offers an extensive library of classes ranging from 15 minutes to hour-long workouts. Personalized recommendations are made to users based on their workout choices.
Use Nike Training Club to increase your health and wellness from the comfort of home. 
Draw Something Classic
Staying connected with friends and family from afar is easier than ever over a game of
Draw Something Classic
. The Pictionary-style app provides a fun and light-hearted activity to challenge your loved ones and test their artistic abilities.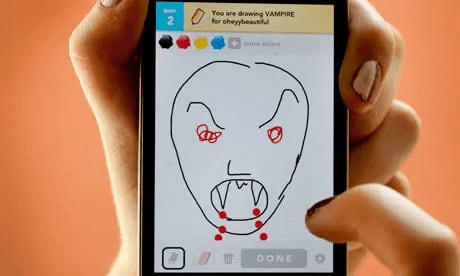 Image courtesy of The Guardian (David Levene)
Simply choose a word to draw for your friends and watch them try to guess what you're drawing. The back-and-forth challenge combines connecting with others with the fun of doodling.
The app is so popular, there are talks of it soon evolving into a TV show! While little details are public, a Draw Something game show may soon record a pilot episode, making the jump from smartphone screens to TV!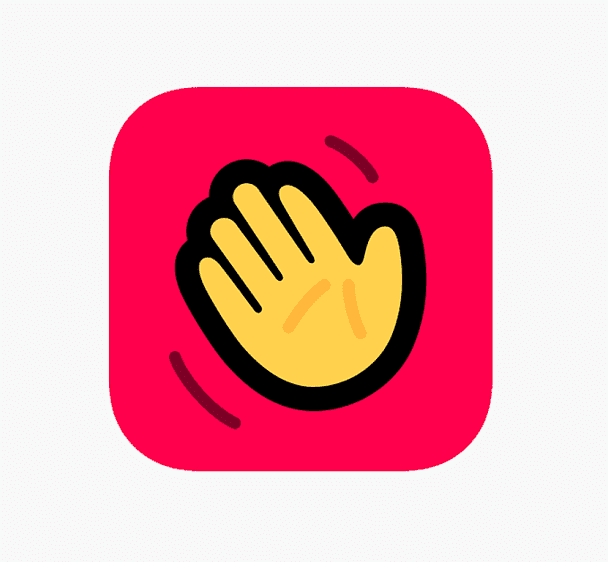 Image courtesy of Timeout.com
Houseparty
Houseparty
, a video-chatting app, is everywhere! The free app allows as many as eight people to "virtually hangout" by allowing instant connection with other friends on the app. Users simply download the app and, based on their phone contacts, can join a video chat with any friends on the app at the same time. 
The app is designed to encourage spontaneous group hangouts with friends also using the app, which mimics the dynamic of attending an in-person party. Receive notifications to be alerted whenever friends are on the app and hit the hand-wave icon next to their name to let friends know you're around. 
One of the most popular features of Houseparty is the availability of games to play with friends, including trivia and versions of Pictionary, Heads Up!, and Apples to Apples. No need to wait until it's safe to have in-person parties—get your friends together and enjoy an evening of catching up and playing games on Houseparty.
​​​​​​​

For more tips on staying healthy during quarantine, visit our blog. If you're looking to buy or sell a piece of Toronto real estate, contact us today. It would be our pleasure to serve as your Toronto real estate agents and help you find the perfect piece of Toronto luxury real estate!