Although many Toronto restaurants' doors remain closed at this time, a variety of delivery and takeout services make it possible for resident foodies to enjoy their favorite dishes while supporting local eateries. From authentic Indian cuisine and Italian classics to meaty sandwiches dripping with sauce and award-winning fine chocolate, we've got your delivery options covered. Check out our list below for Toronto restaurants offering food to-go!
Baro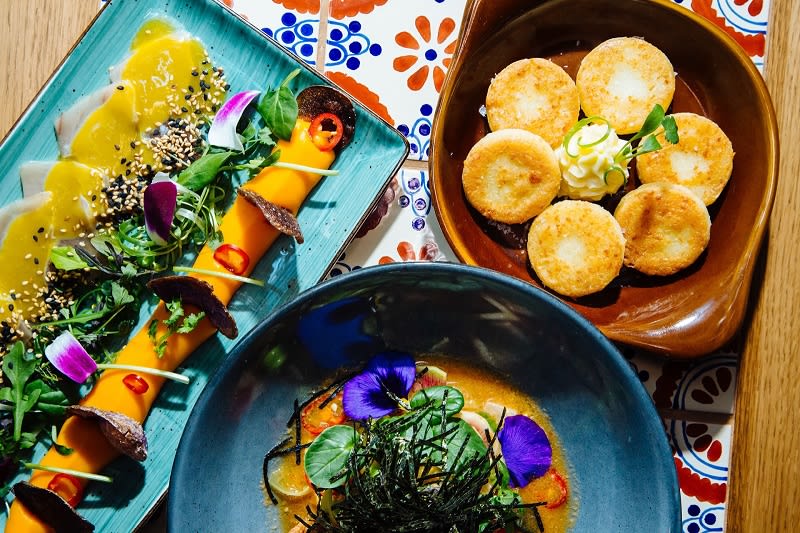 Image courtesy of the Baro website
​​​​​​​Located in Toronto's King West area, is one of the best high-quality restaurants in the city. This Latin eatery offers a menu packed with Latin and Asian-inspired dishes such as chicken fajitas on flour tortillas, chicken wings with smoked guava barbecue sauce, ceviche, and their Machu Picchu salad with quinoa, sweet potato, pomegranate, and hibiscus vinaigrette.

​​​​​​​Baro's flavorful cuisine is now available to for pickup and delivery. As an added perk, the restaurant is selling margarita kits to-go. Choose from Baro mojito or margarita kits, complete with quality spirits, fresh lime, agave nectar, and mint to elevate your meal at home!
Grazie Ristorante
If you're craving authentic Italian classics, is a Toronto favorite for pasta, pizza, and Italian ambiance. The restaurant is now open for takeout and delivery every Wednesday through Saturday from 3:30 PM to 8 PM.

​​​​​​​Patrons can order dishes such as eggplant parmigiana, salads, and a variety of traditional pizzas and pasta for pickup or delivery via . Complete your meal with something sweet. Order rich and velvety gelato, brûlée cheesecake, or tiramisu!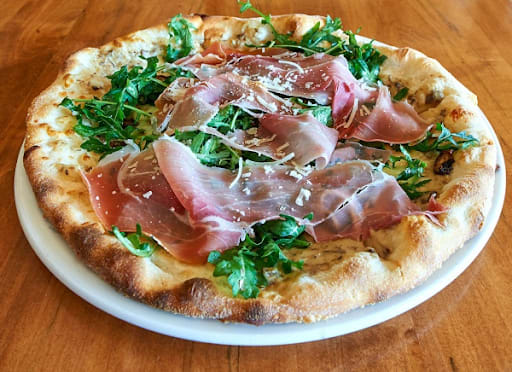 Image courtesy of the Grazie Ristorante website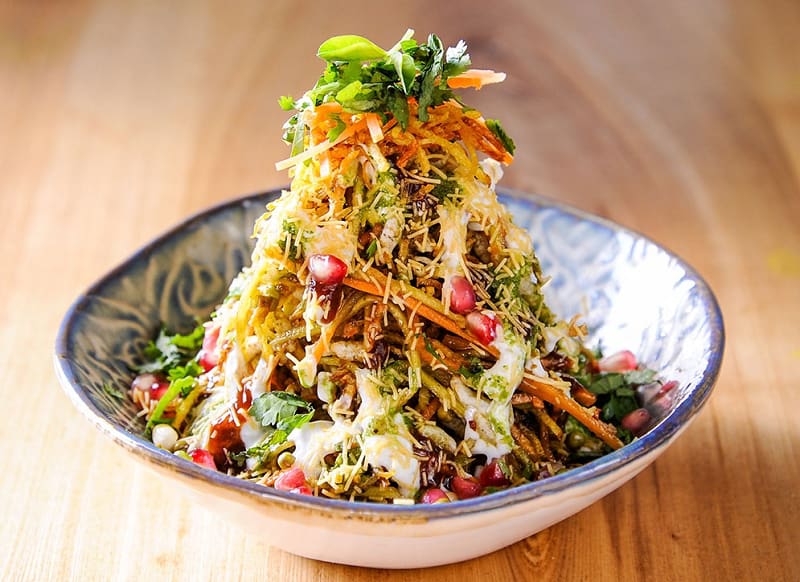 Image courtesy of the Pukka website
Pukka
Toronto's restaurant takes Indian cuisine to a new level with unique twists on traditional dishes. Pukka's menu is designed around family-style shared plates filled with delicious fare. Indian favorites, such as curry, are elevated into "clean, modern bites that wow both the eyes and the tastebuds."
The eatery has built a strong following of Toronto residents and visitors flocking to taste Chef Dinesh Butola's refined, yet casual Indian dishes. Born and raised in Northern India, Butola envisioned bringing his passion for Indian food to Canada. Customers can for pickup or delivery.

​​​​​​​Order today to enjoy a dinner of slow-braised beef short ribs with cumin, cloves, and cardamom or vegan tikka masala with bell peppers, red onion, tofu, tomato, and cashew cream.

Pukka doesn't skimp on dessert—the menu features British-inspired sweets like sticky toffee pudding with a chai caramel sauce. When it comes to drinks, the restaurant has its own in-house sommelier, Peter Boyd. Having extensively traveled through France studying wine before residing in Toronto, Boyd hand selects each wine listed on their stellar drink menu. The selection includes spirits ranging from reasonably-priced to special occasion bottles.

Chubby's Jamaican Kitchen
is a must-eat in Toronto! This vibrant eatery features Caribbean cuisine with healthy upgrades and flavorful twists. Diners enjoy fare inspired by homestyle Jamaican cooking and the restaurant's "celebration of love and respect for the island's food and Jamaican cooks."

Created by restaurateur Janet Zuccarinini in collaboration with Jamaican-born Chef de Cuisine Donavon Campbell, Chubby's is a tropical vacation for the senses.

​​​​​​​Known as the best Jamaican restaurant in Toronto, Chubby's earned their impressive reputation with their legendary jerk chicken paired with Chubby's slaw, Caribbean veggie stew, fried plantains, and the Chubby's burger with angus beef, mango salsa, and pickles. for a mini-vacation!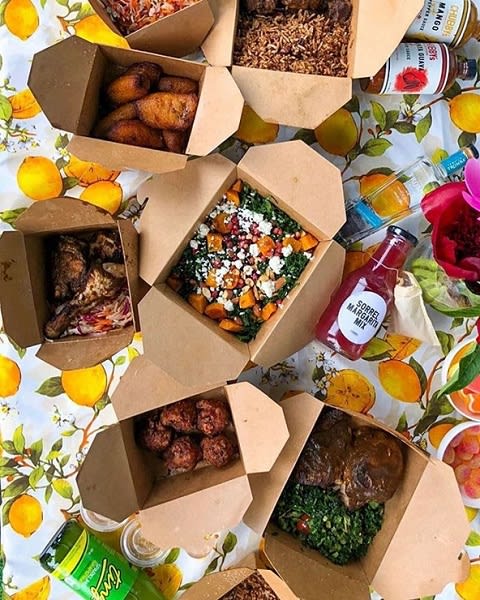 Image courtesy of the Chubby's Jamaican Kitchen website
Gusto 101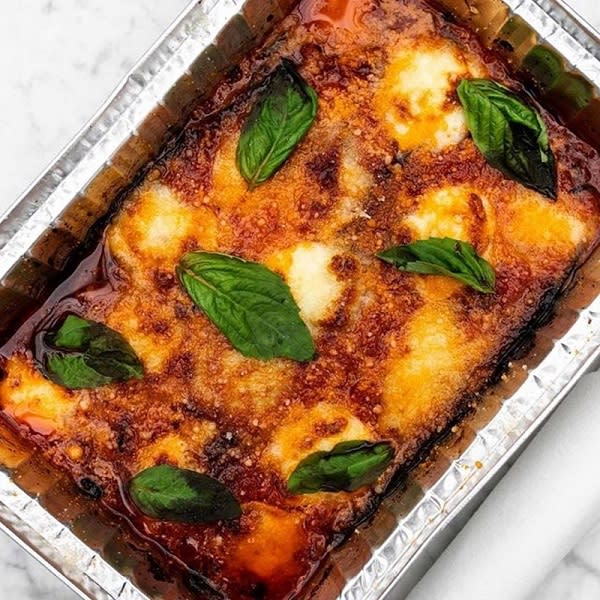 Image courtesy of the Gusto 101 website
Check any list of best restaurants in Toronto and is sure to be on there! Located in a former auto body shop, Gusto delivers Southern Italian classics, from sausage and mushroom lasagna to mafalde ai funghi in a truffle cream sauce.

Relax with a glass of their house wine and a plate of lasagna on your own couch for an effortless comfort meal.

Gusto offers delivery options Tuesday through Sunday. Order online through or for a hearty weekend meal or to spice up a weeknight!

The Arepa Republic
The Arepa Republic is an award-winning food truck that expanded into a brick and mortar location. Owned by Venezuelan natives and husband and wife team Luis and Veronica Cordoba, the restaurant began as a friendly food truck serving healthy and delicious Venezuelan dishes to Toronto-area residents.

​​​​​​​If you're looking for Venezuelan-style street food at a bargain price in Toronto, The Arepa Republic is well-known for its popular arepa stuffed with shredded skirt steak, freshly-made chicken salad, and vegetarian avocado and cheese arepa. Order their corn flour empanadas for the perfect side!

Image courtesy of Flickr (Renee Suen)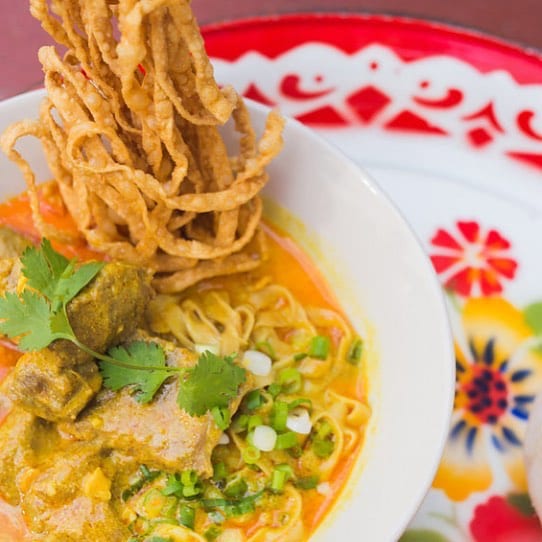 Image courtesy of the Pai Northern Thai Kitchen website
Pai Northern Thai Kitchen
The primary goal of Toronto's Pai Northern Thai Kitchen is to serve authentic Northern Thai cuisine with friendly hospitality. Established in 2014, the restaurant's roots originated as a small restaurant called The Curry Shack in Northern Thailand.
​​​​​​​Pai's lunch and dinner options include squash fritters, pad thai, green curry, and tom yum soup. Bursting with flavor and made with fresh ingredients, each dish is inspired by Pai's Chef Nuit Regular's life—she was born and raised in Northern Thailand—as well as current Thai trends. Chef Nuit's delicious fare has earned her and Pai a loyal following of customers.

​​​​​​​Make an order with Pai Northern Thai Kitchen and see what all the buzz is about!

Tabule
With several locations throughout Toronto, Tabule serves fine Middle Eastern cuisine to hungry customers. In 2005, its first location was founded by Chef Rony Goraichy and Diana Sideris in Midtown on Yonge Street. Today, Tabule has four locations featuring Chef Rony's award-winning dishes.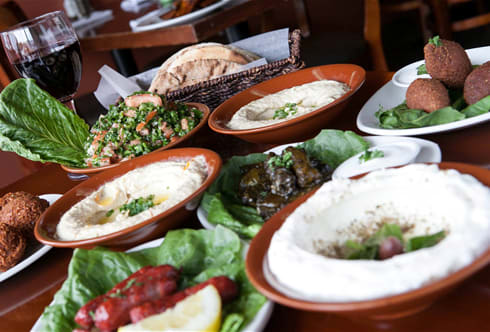 Customers can order family-style meals that include four servings. Vegan meals are also available and include hummus, baba ganouj, tabule, falafel with tahini, skewers of grilled vegetables, fried eggplant, cauliflower, mujaddara, and pita. Order online for takeout or delivery from any of Tabule's four locations.

California Sandwiches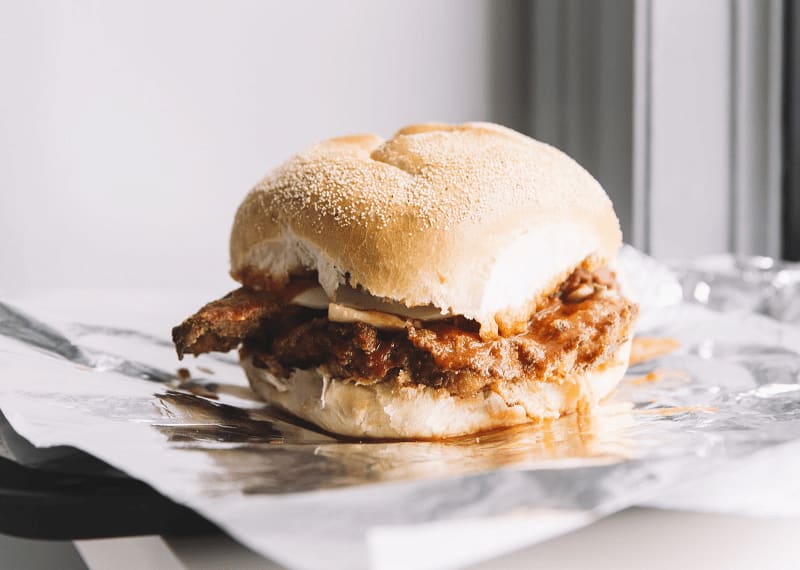 Image courtesy of Jenna Marie Wakani
Born in Toronto's Little Italy in the mid-1960s, is a local institution. This family-owned and operated business now has 14 locations across Ontario and Montreal serving homemade-style sandwiches and attracting customers with their legendary veal sandwiches.

The self-described "old-school sandwich shops" use Italian tomatoes for their sauce and freshly-baked kaiser buns. If you're craving a hearty sandwich with breaded and fried strips of veal, chicken, or eggplant and dripping with sauce and cheese, California Sandwiches is the best place in Toronto! Order delivery via for a famous sandwich, antipasto platter, eggplant parmigiana, pasta, or salad!

Seven Lives
Located in Kensington Market is a taqueria called . The restaurant's tacos made with housemade salsa and double corn tortillas, tostadas with fresh ceviche, and other flavorful dishes have locals flocking!

Not only is Seven Lives' Mexican fare delicious, but customers can also get it at a bargain price. For a quick and filling meal, order Baja fish tacos with crema and fresh tomatoes or try their octopus taco if you're feeling adventurous! Order Seven Lives on for delivery.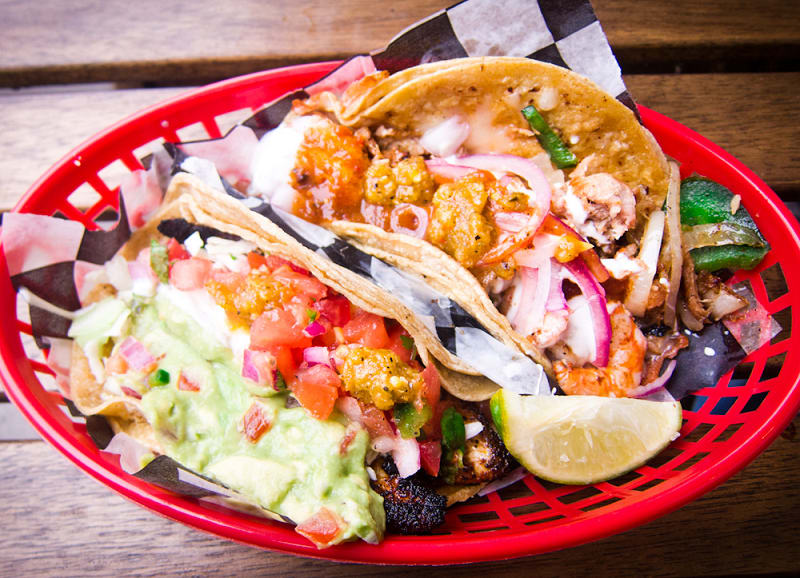 Image courtesy of ​​​​​​​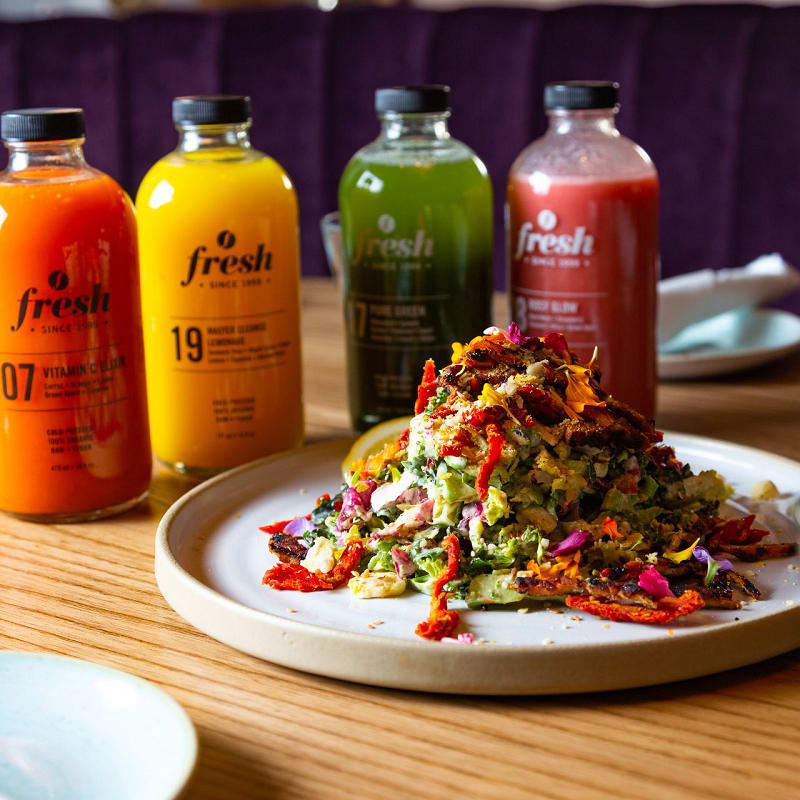 Fresh
Since 1999, has been a Toronto staple for fresh, plant-based food. For over 20 years, Fresh has plated up energizing and creative vegan and vegetarian meals and cold-pressed juices.

Their full line of raw, organic food, juices, and craft cocktails are made with natural, artisanal ingredients. Fresh proves that food delivery can be fresh, healthy, and delicious! Tuck into avocado toast on sourdough or a vegan BBQ burger with a side of sweet potato fries.

The restaurants offer both a regular and gluten-free menu. Order today!

Soma Chocolatemaker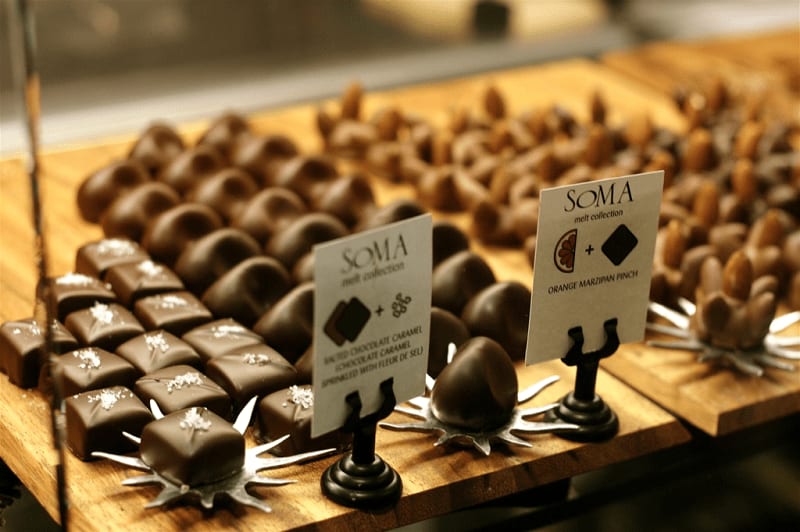 Image courtesy of Flickr (User Emily)
For a sweet treat in Toronto, there's no better place than . This esteemed chocolate factory has received international accolades for their world-class chocolate, including winning the International Chocolate Awards' title of "The Best Chocolate Maker in the World" for their dark milk chocolate made with cocoa beans from Venezuela.

Since opening in 2003, Soma has made a name for themselves in the chocolate world by crafting the highest-quality chocolate with internationally-sourced cacao beans and exotic flavors. Soma is a chocoholic's dream! Soma's award-winning Porcelana bar, salted caramel truffle, or try to choose from their extensive list of gelatos, toffees, cookies, drinking chocolates, and truffles!


Interested in learning more about the food scene in Toronto and surrounding ? Contact today. His expertise will ensure you'll find the perfect piece of Toronto luxury real estate!